The season is kicking off! Hannah writes about her last few weeks before the season starts up with racing this weekend up in Duluth with the Supertour.
Hello! Writing to you all from up in the clouds as I travel from Bozeman to Minneapolis for our first races of the season! I've spent the past few weeks in Montana doing some time trials, hard intensity sessions, and also getting some good rest and recovery to make sure that I am fully prepared for the season to kick off.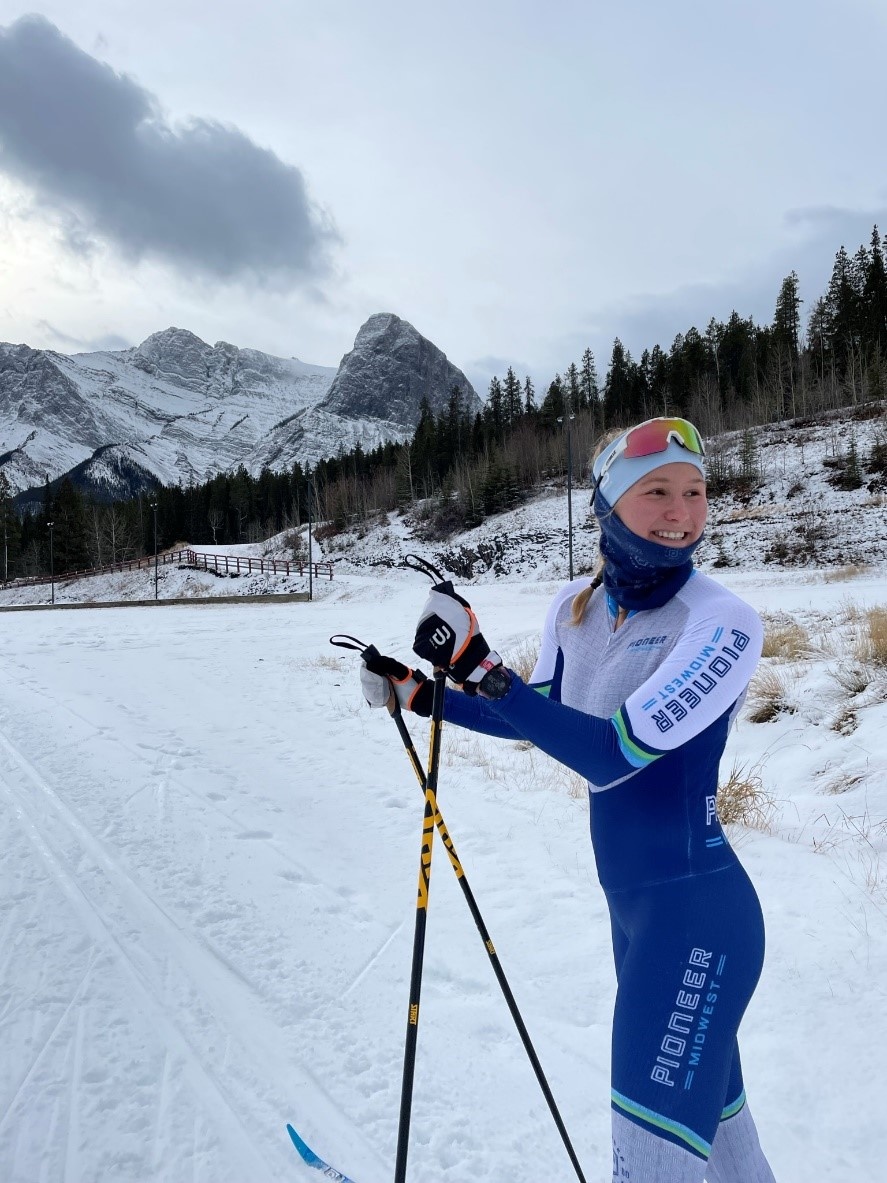 (Post interval session in my new Pioneer suit!)
Our first set of Super Tour races will be held in Duluth, MN. I've never skied on the Duluth trails before, so I'm psyched to have the opportunity to try them out. The race schedule for this first weekend will be a skate sprint on Saturday and a skate 5km/10km on Sunday. I am particularly looking forward to the sprint, as we were not able to do heats all of last season due to Covid. After this first race weekend, our team will be heading to Cable, WI for the second set of Super Tours. The skiing on the Birkie Start trails is super fun and feels like home turf to me so I am very excited to race there. The first race on Friday the 10th will be a 15km mass start, followed by a classic sprint on Saturday, and a 10km classic individual start on Sunday. From the sounds of it, the man-made loop in Cable is in great condition so our entire team is excited about this weekend.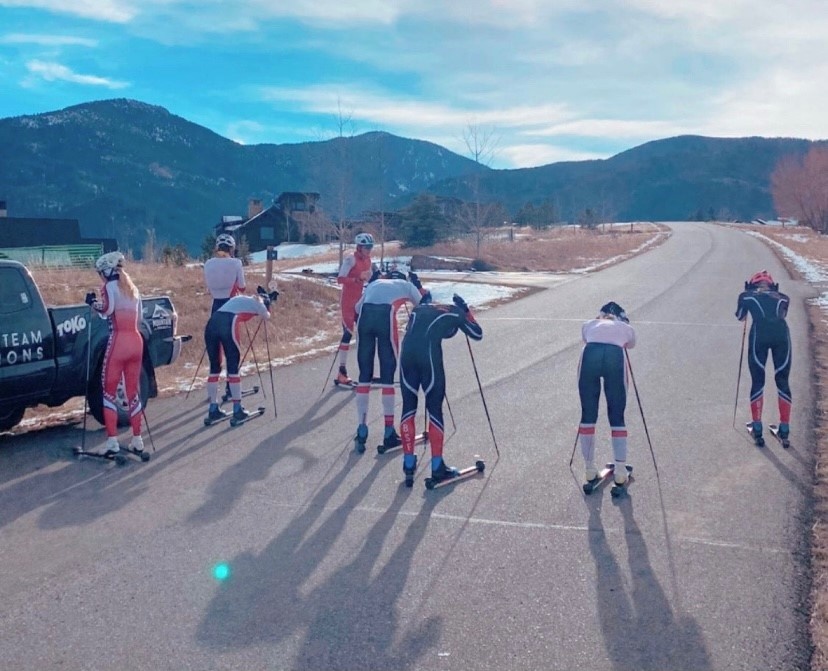 (The entire team feeling the hurt after our sprint time trial last week. A very hard workout)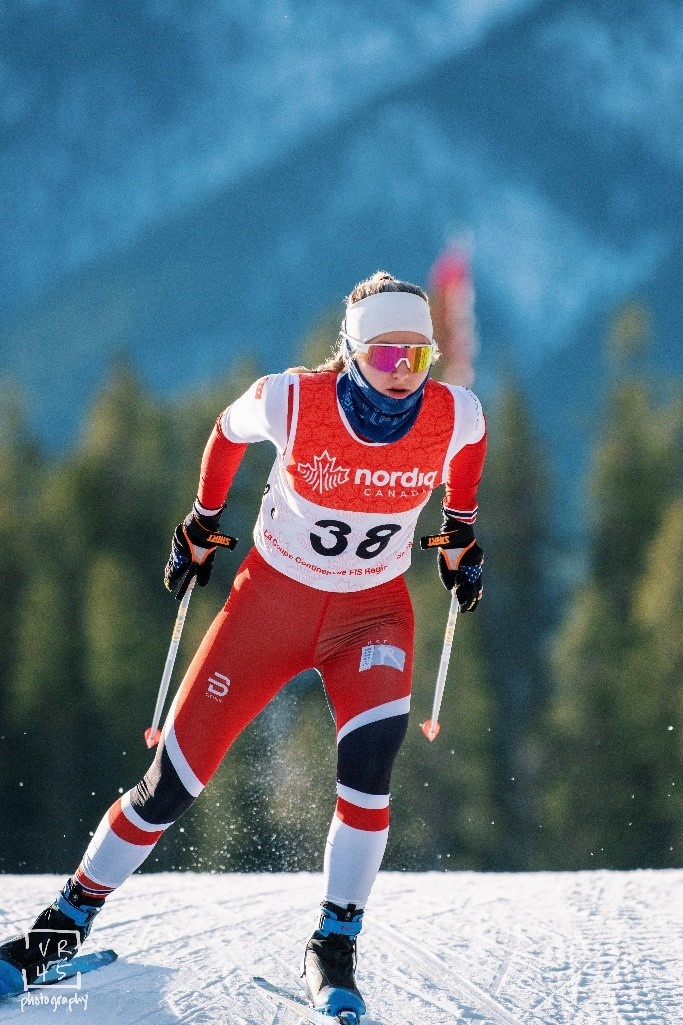 (Picture from our time trials a few weeks ago in Canmore. Photo by VR45 Photography)
Having gone to college in Alaska, and then moving down to Bozeman shortly after, I haven't had too many opportunities to race in the Midwest since I was in high school. Having the season start out with two weekends of racing in the Midwest could not be more exciting for me. Growing up in Plymouth, MN, I know how strong the Midwest ski community is- so it will be fun to be reunited with so many people and have the trails filled with familiar faces. My parents are also going to be able to watch these sets of races which is always a big bonus