Hannah Rudd recaps her racing experience at 2022 Senior Nationals in Soldier Hollow. Pioneer Midwest sends a big congrats to Hannah for excellent results throughout the week! (Photo by Jackie Schneider)
Hello! Hannah here, checking in with a U.S Nationals recap from this past week! This year, I traveled out to nationals a bit earlier than usual and spent Christmas in Park City with one of my teammates. Doing this allowed me to stay at altitude and also eliminated some additional travel and stress right before my big races.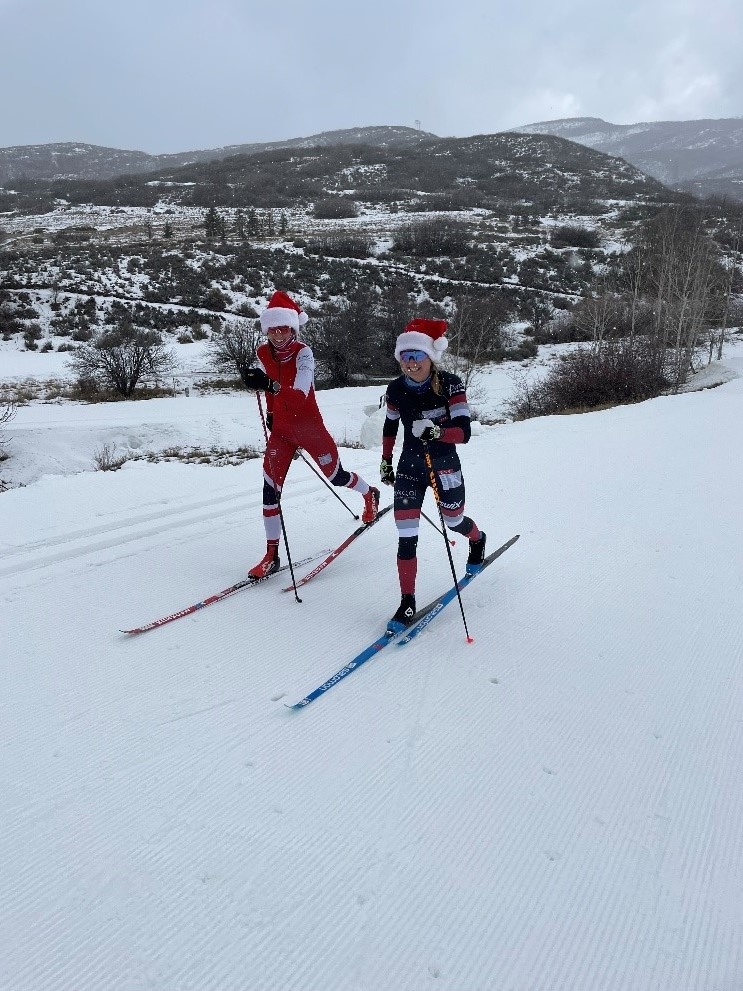 Christmas Intervals with Leah Lange!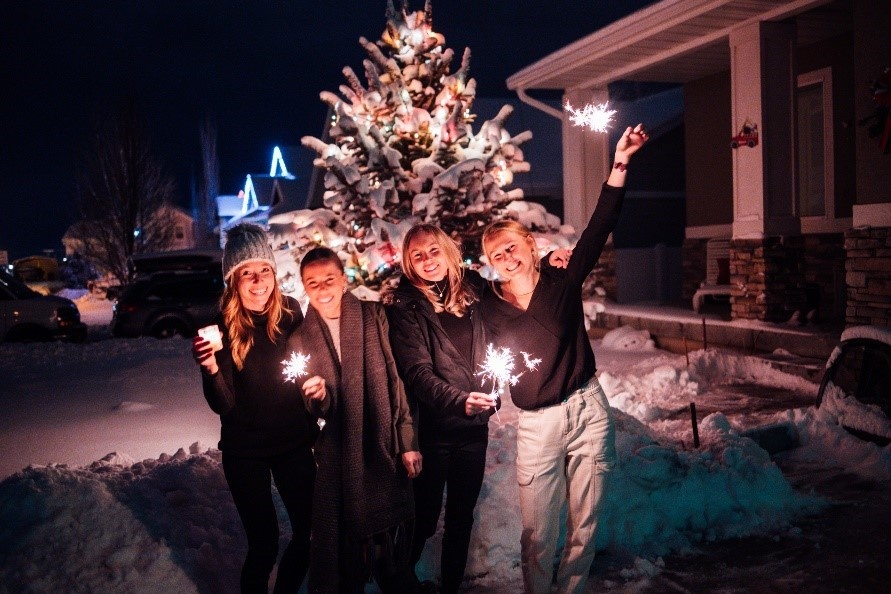 New year's eve with the team (Photo by Arlin Ladue)
The race week kicked off on January 2nd with a skate sprint. The course this year was a longer than usual loop with three solid climbs. I ended up qualifying in 17th, so I knew I had some work to do in the heats in order to move up in position. Knowing that there were a lot of climbs and long descent in the course, I knew that drafting and tactics were going to be extra crucial for the heats. During my quarter-final, I decided to start out conservatively with the pack and push really hard up and over the final climb and into the finish. I ended up winning my quarter and moving on to the semis! As the gun went off for my semifinal, I knew that it was going to be a much different race, as we started off at a screaming hot pace. I tried my best to hang on to the group but ended the heat in 5th. Although I would have loved to advance onto the finals, I was happy with a 10th place finish which was the highest I had ever placed at nationals!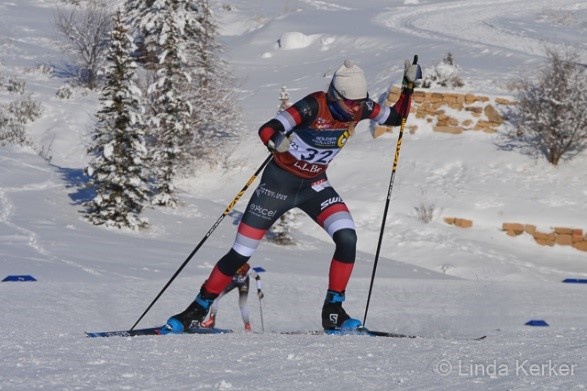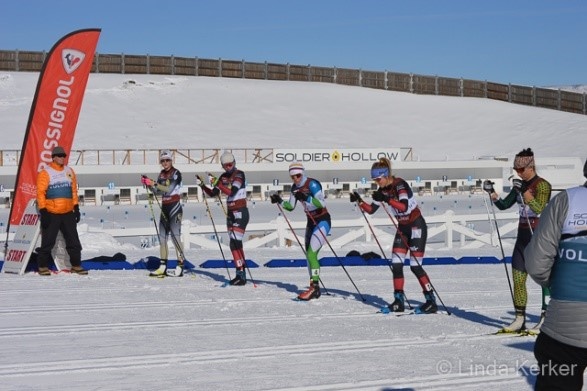 Skate Sprint! (Photos by Linda Kerker)
Our second event of the week was a 20k Skate mass start race. I was quite excited, and nervous for this race. You can never fully prepare yourself for a mass start event because you don't have much control over the speed that the other women will start out at. Knowing this, I figured I would just go with the flow and try to hang on for as long as I could without killing myself. As the race progressed, I began feeling better and better and was able to slowly begin catching people in front of me. From what I could tell, I had some of the fastest skis in the field, thanks to my amazing wax techs, and my awesome Pioneer grind (I was skiing on the Pioneer SC1 grind). I ended up finishing the day in 6th place which I was extremely excited about!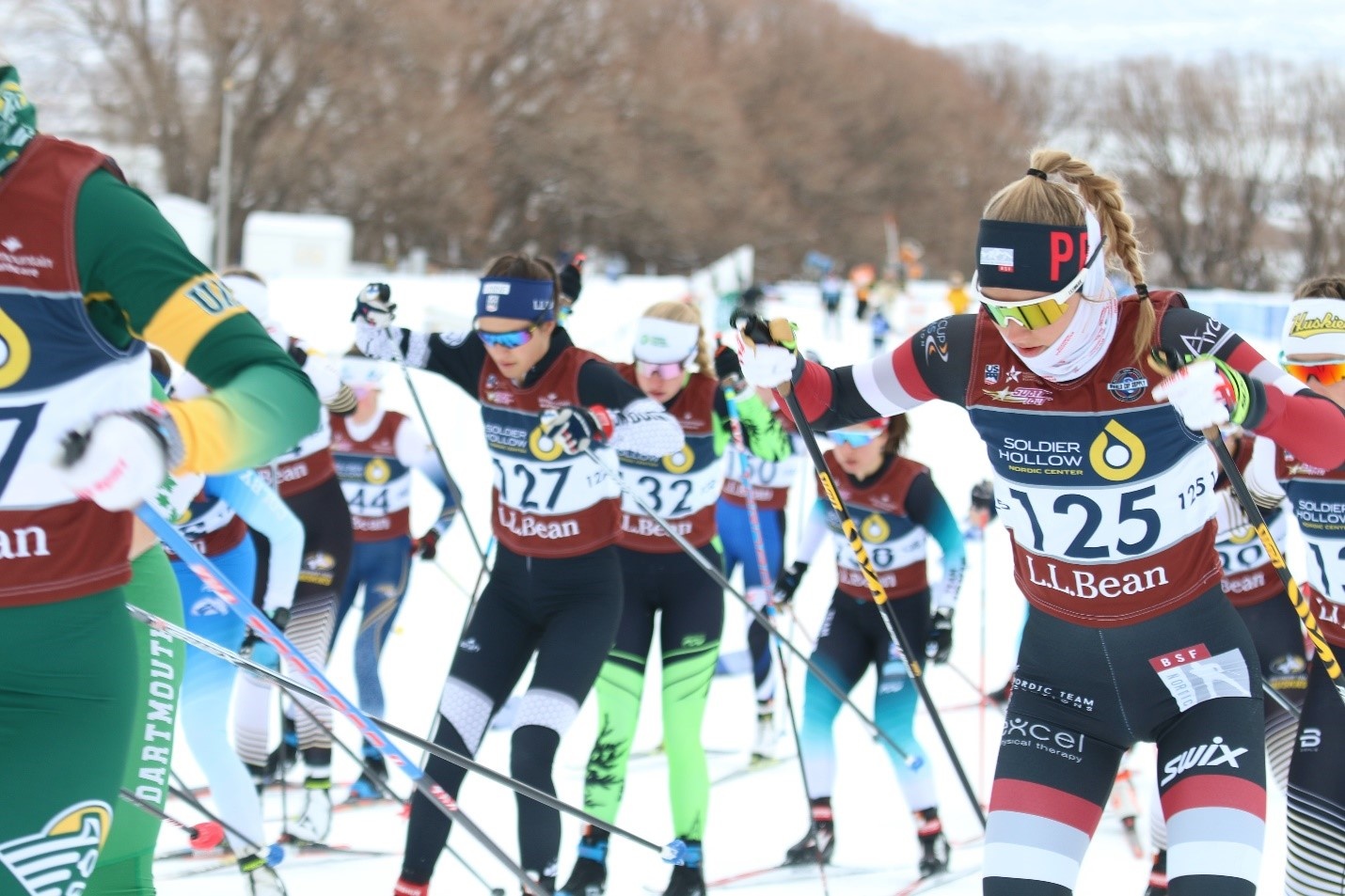 Start of the mass start race! (Photo by Jackie Schneider)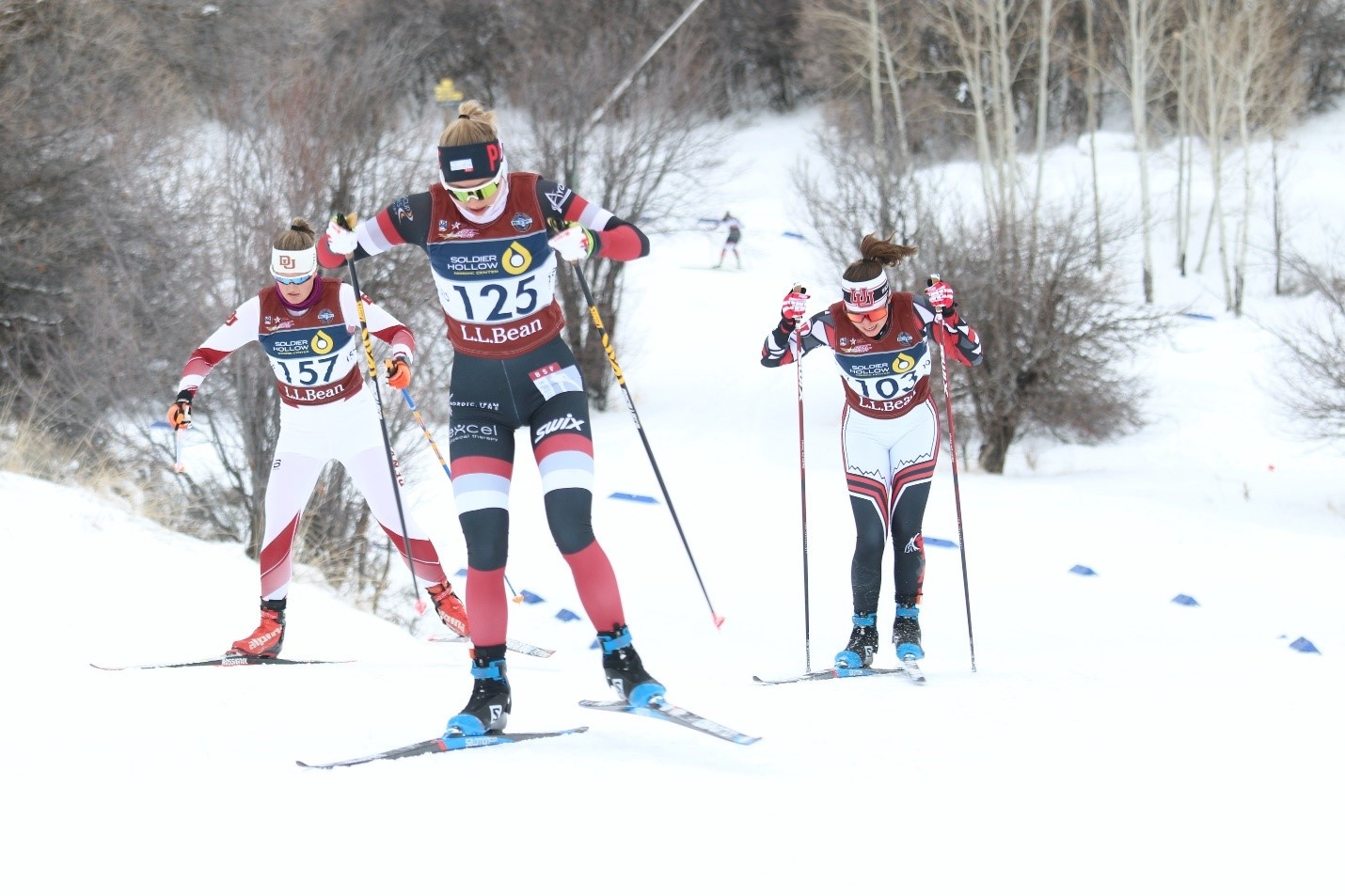 Final stretch of the 20k mass start (Photo by Jackie Schneider)
As the week continued on, the fatigue began to set in and the post-race coughs deepened, but I tried to remember that all the other competitors were in the same boat. Our third race of the week was a 10k classic individual start. While testing between a lot of skis, my fastest ones were my klister white bases with a Pioneer CL3 grind on them. I started out semi-conservatively and tried to pick up my pace throughout the race. This 3-lap course was very challenging and included a lot of climbing so it was crucial to have good kick! I finished the day with an 8th place finish.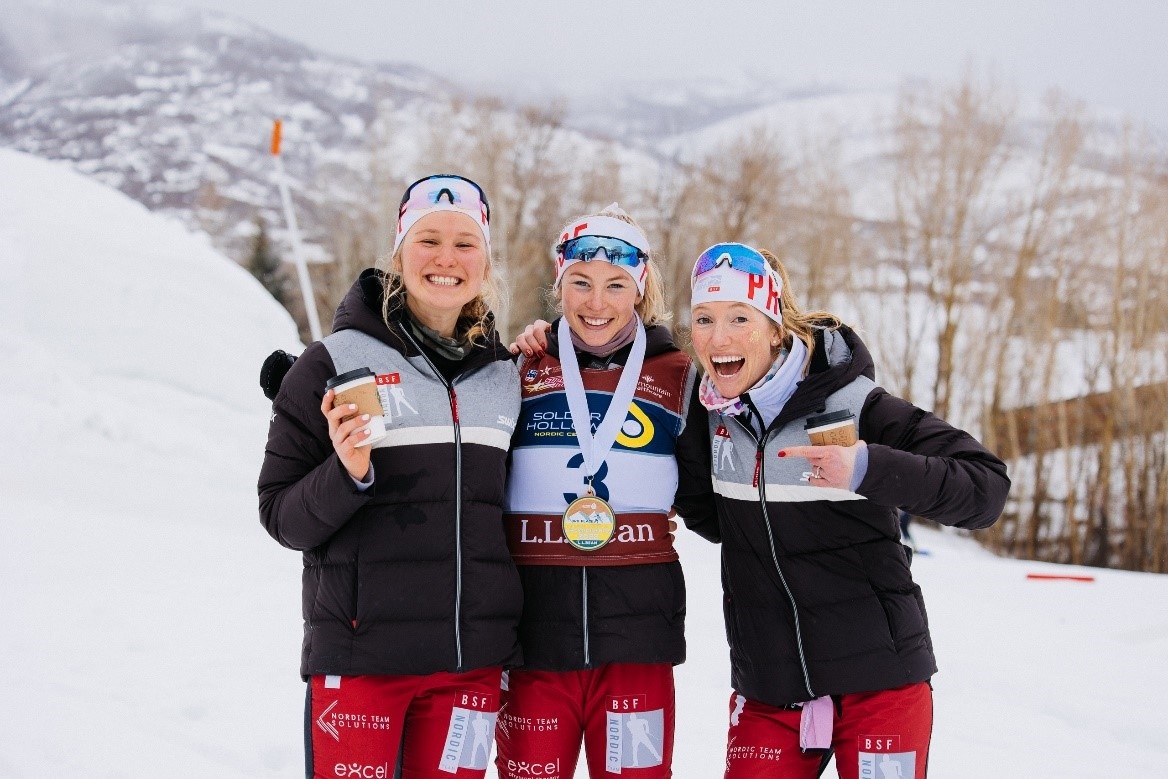 My teammate Mariah Bredal got third in the 10k classic (Photo by Arlin Ladue)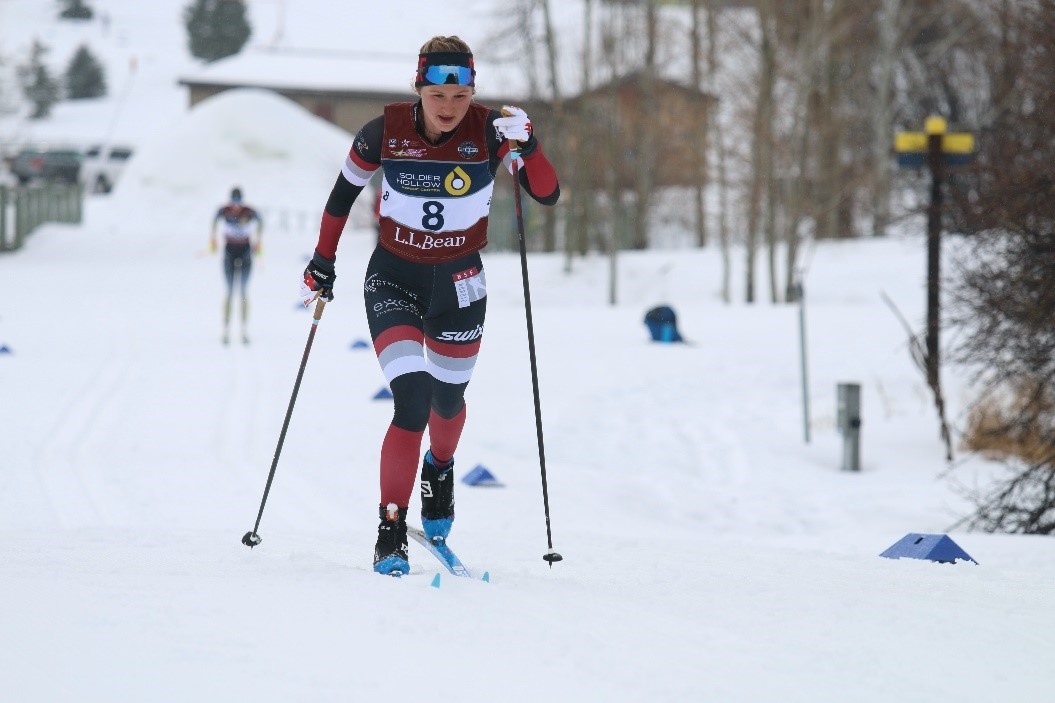 (Photo by Jackie Schneider)
On Friday the 7th, we had our last race of the week- a classic sprint. This was probably the most exciting day for me. During the qualifier, the course remained very firm and fast. However, the temperature quickly began to rise throughout the day, and by the time the quarterfinals began, the sun was baking the course, the wind was blowing, and temps were nearing 50 degrees. This made the snow begin to transform and slow down and turned the tracks into mashed potatoes in some sections. I woke up in the morning feeling quite tired from the past week of racing, so I was not sure how the day was going to play out. I ended up qualifying in 22nd, so it was clear that I had some work to do in the heats. I felt like I was able to gain momentum and energy throughout the day, and progressed through the quarters, and semis and onto the final. Going into the final, I knew that my team's skis were running really well so I tried to ski big and relaxed and put myself in a good position for the last downhill. It was pretty neat to be in a final with my BSF teammate Lauren Jortberg, who is an incredible sprinter and someone that I have learned a lot about sprint racing from over the past few years.  I was extremely excited to land myself a spot on the podium and think it will help me to continue building momentum and confidence for the rest of the season!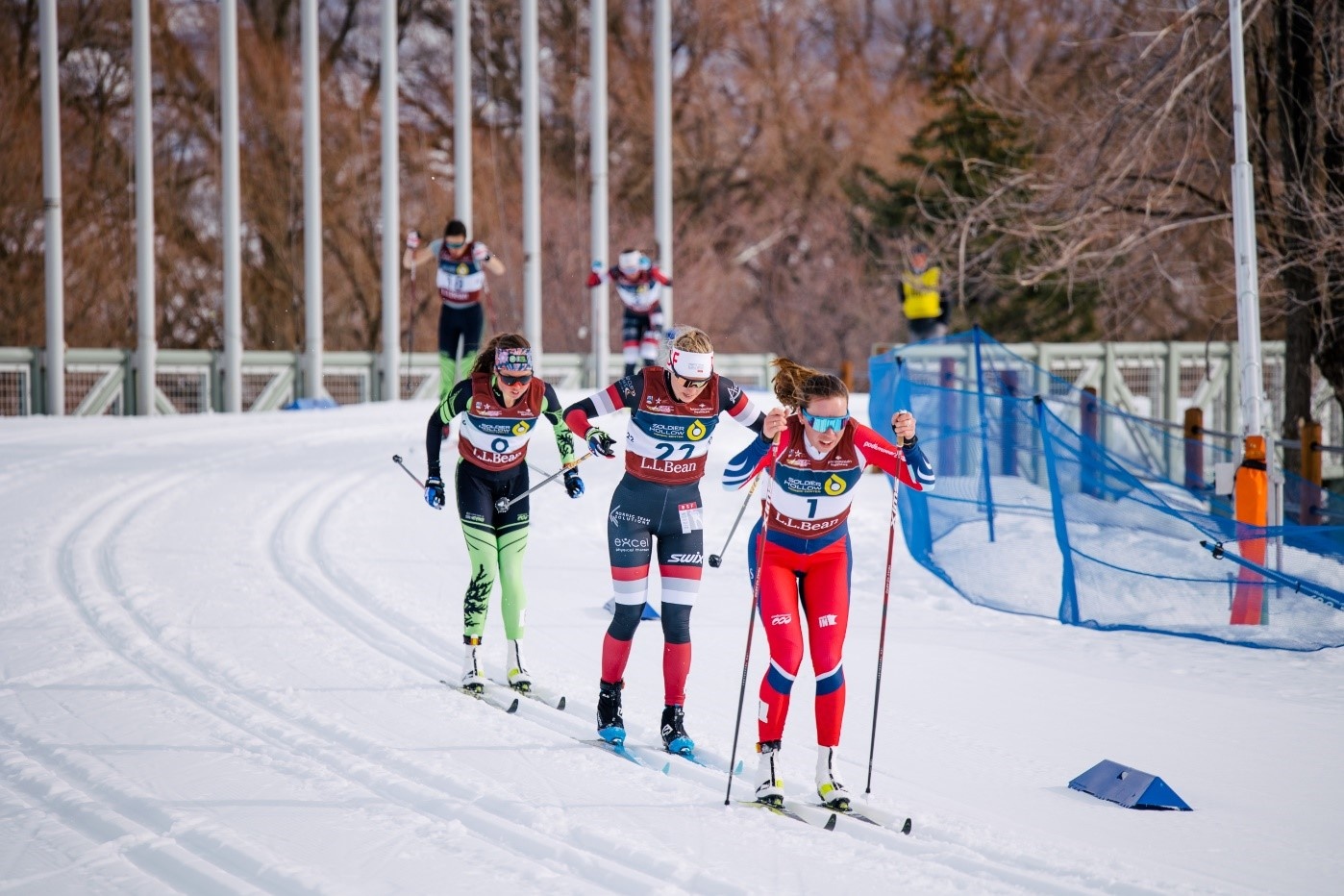 Finishing stretch in the sprint final! (Photo by Arlin Ladue)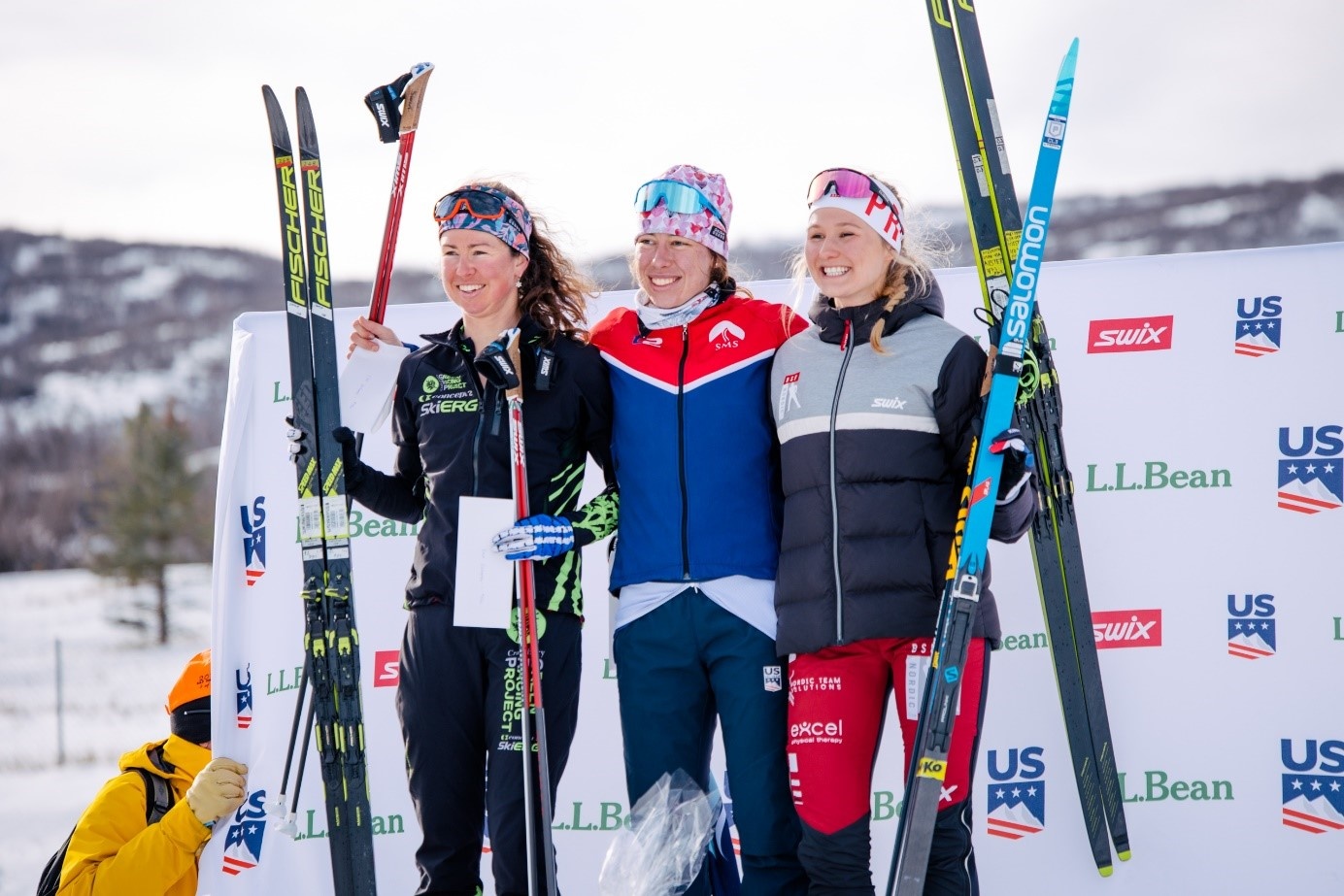 Podium Ceremony (Photo by Arlin Ladue)
My team drove back to Bozeman on Friday night, and we will be here until Thursday when we head out to the next set of Super Tour races in Sun valley. I plan to take these next few days very chill, eat a lot of French toast and waffles, catch up on work, and get out for some easy training in the beautiful Montana mountains.
Thanks for reading!!
Hannah