Hello! Hannah here, checking in from Park City, Utah where we are just wrapping up our fall training camp. The past 10 days have been filled with intensity sessions, some quality distance workouts, two time trials, and a lot of technique work. This camp was quite unique, in that we were collaborating with teams from all around the country, including Stratton, Sun Valley, APU, the University of Utah, and the U.S Ski Team. The opportunity to train alongside all of the other top skiers in the country does not come by often, so I found this camp to be extremely valuable and quite inspiring.
The camp kicked off with a bounding interval session at the Park City Mountain Resort. The workout was designed to be a race pace effort - 5x5 minutes at Level 4. Bounding up steep alpine runs at 9,000 ft with 40+ other athletes in a snowstorm was a true test of mental and physical fitness.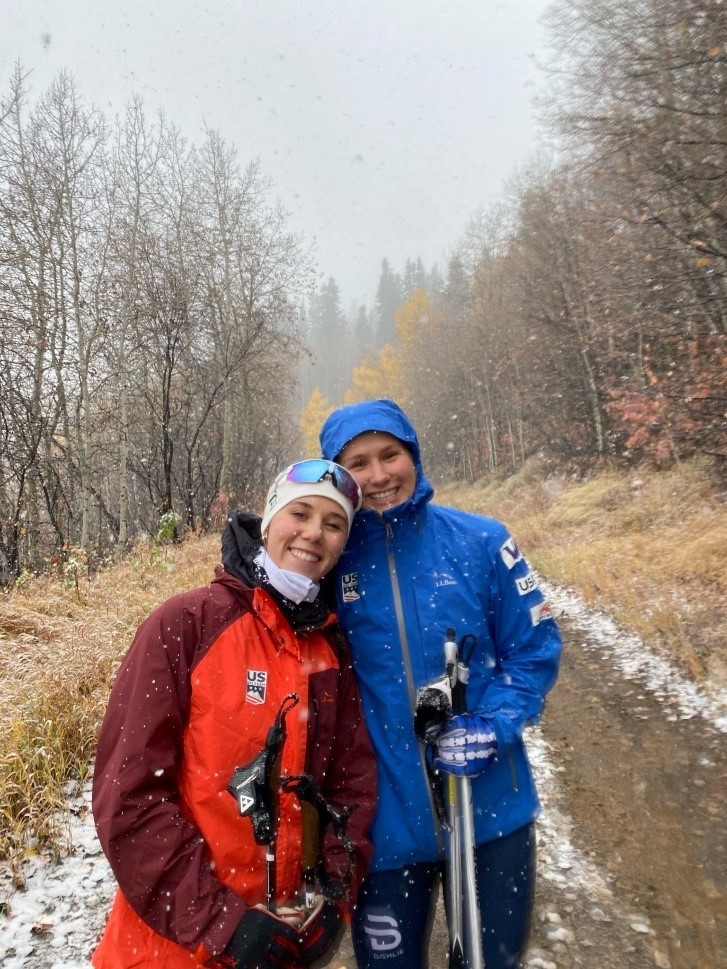 (My teammate Lauren and I after the bounding session - cold, soaking wet, tired, and happy)
Another notable workout was our 3-hour distance skate ski that we did along with all of the other teams. Throughout the majority of the summer and fall, we do the most of our training with our respective clubs- so having the opportunity to ski and learn from the other top athletes around the country was incredible.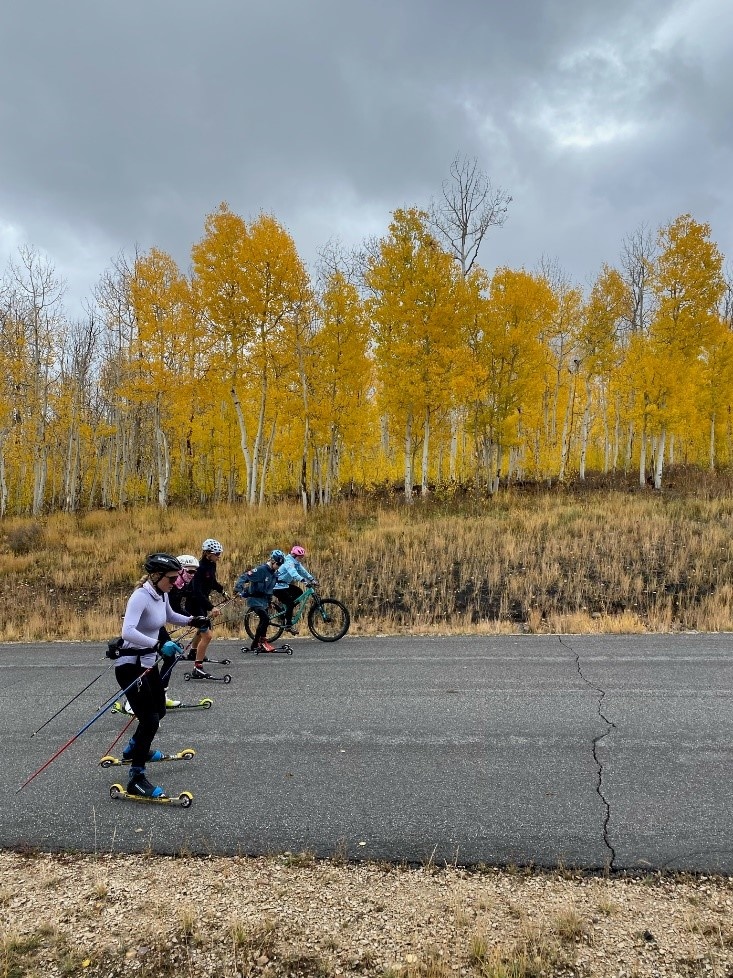 (Skiing five-wide on some beautiful roads outside Park City)
One of the great parts about having a training camp in Utah is the rollerski track that we are able to utilize. The track at Soldier Hollow is very similar to the course we will be racing on this January for Senior Nationals, making it a great course to do time trials on. Our first time trial of the week was a skate sprint. We ran through a qualifying round, along with three heats to simulate an actual sprint day. Our second time trial was a 10km classic, individual start. Doing time trials like these are so beneficial- they not only allow you to get in a real race effort but also give you the chance to practice your feeding beforehand, your warm-up, and your race tactics. They also serve as a way to shake out some of the unnecessary anxiety that usually comes along with the first races of the season. Although I am still not at my peak performance, the TT felt pretty good to me, and I was happy with how hard I was able to push myself throughout the 10km course.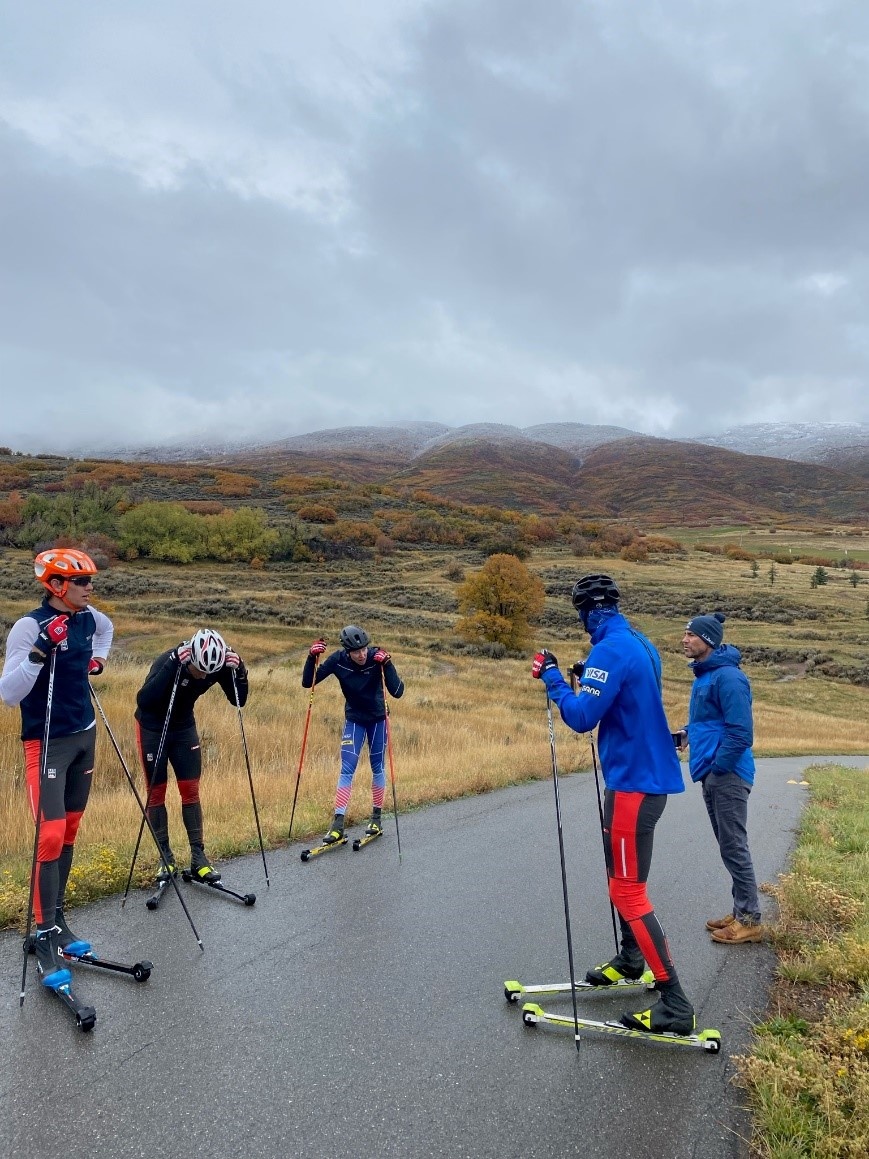 (Some of the boys going over race tactics before the 10k TT)
For our last day of camp, we wrapped things up with a 3.5 hour run through the mountains above Park City - it was the perfect end to a great camp.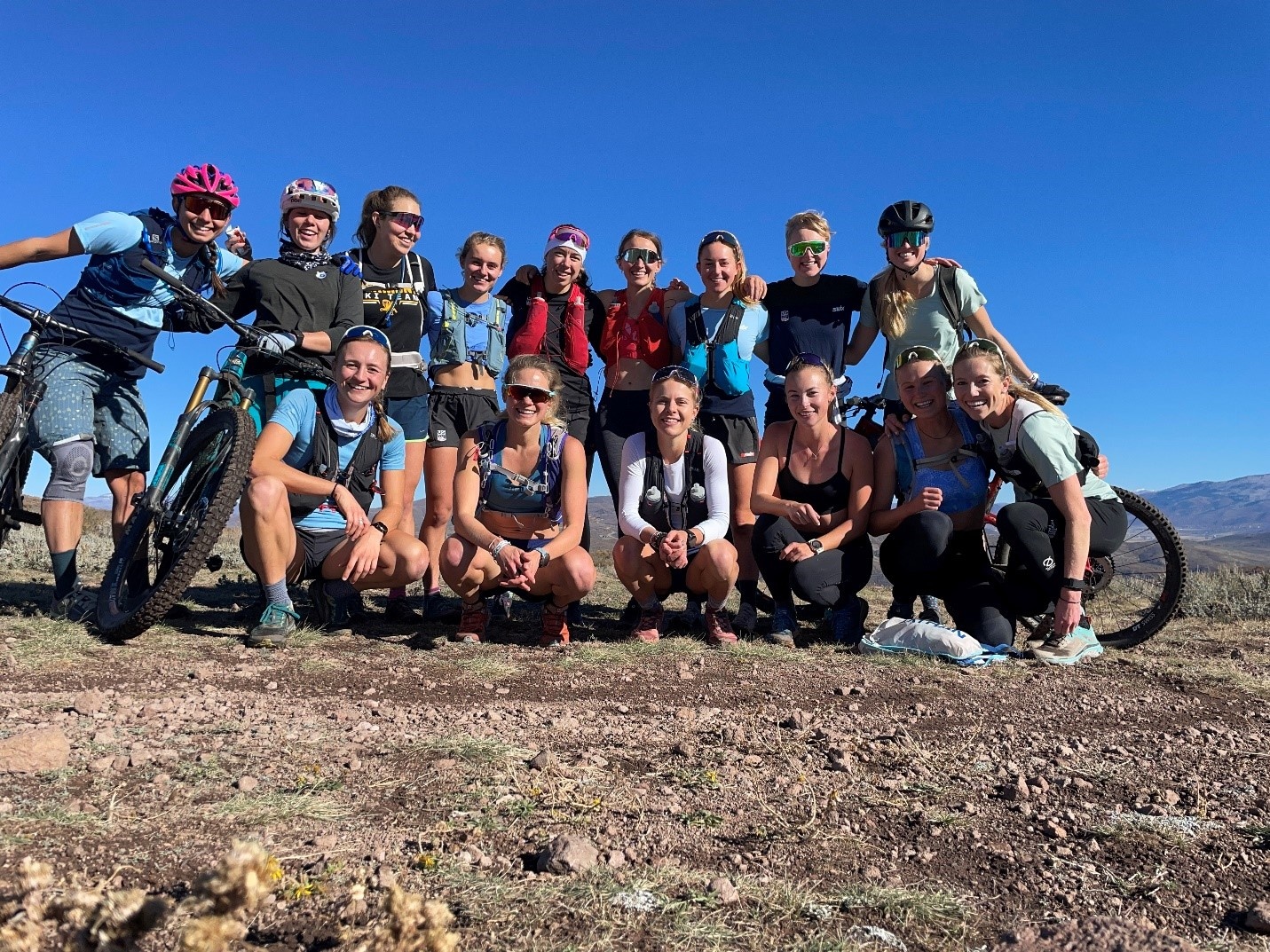 (All of the girls - about halfway through our 3.5-hour run)
As for now, I am pretty tired and in need of a few days of rest and relaxation before we gear up for one last volume block. My team will also be heading to Canmore in a few weeks for some Frozen Thunder time trial races, so, stay tuned for another update soon!
Thanks for reading!
-Hannah