On June 16th the BSF Pro Team traveled across the pond to Norway for a two-week training camp. We started our camp in Sjusjøen where we collaborated with several other Norwegian teams for training sessions. We did a lot of rollerskiing on the Birken stadium rollerski track, bog running, speed sessions, and lots of technique work. We happened to overlap with the Birken trail running race during our stay, so we hopped into the 12k event as well.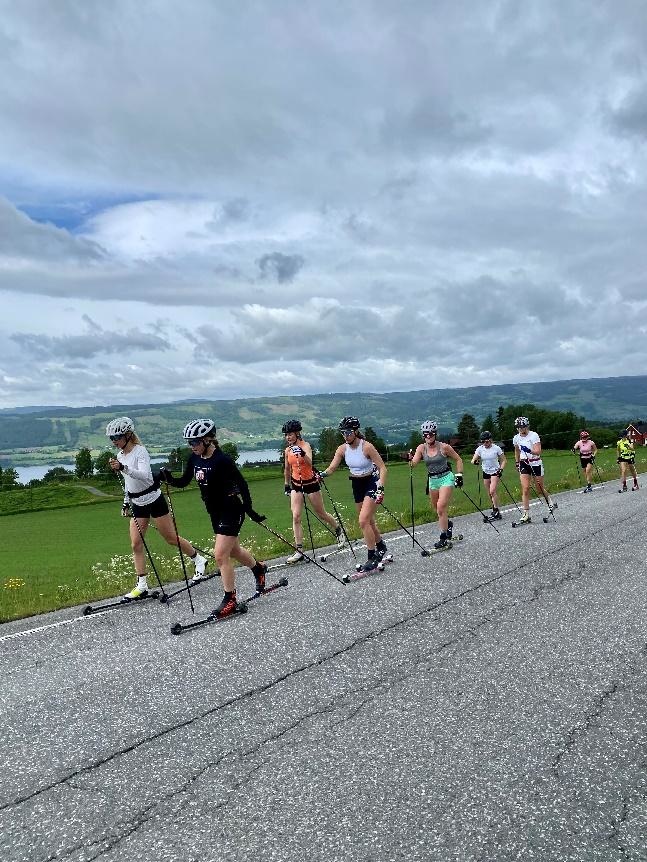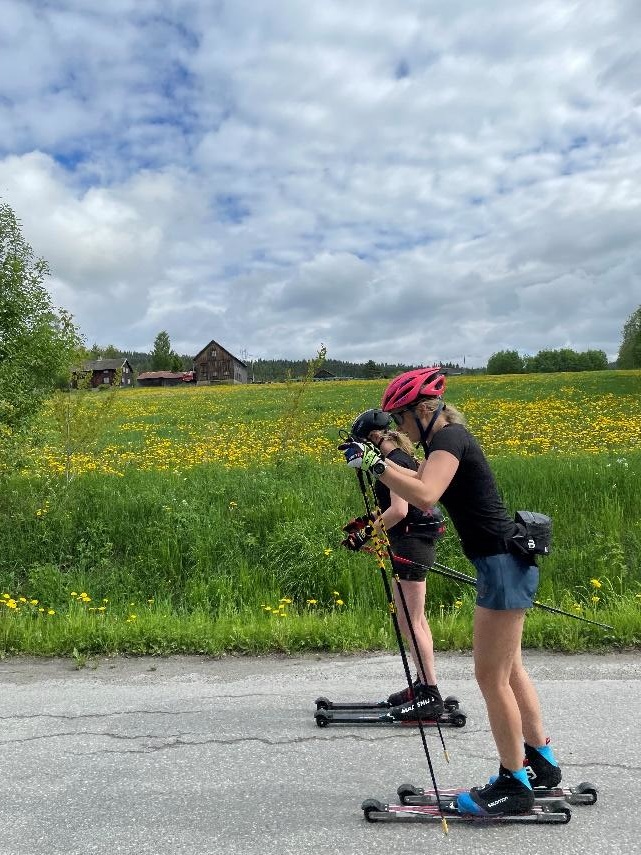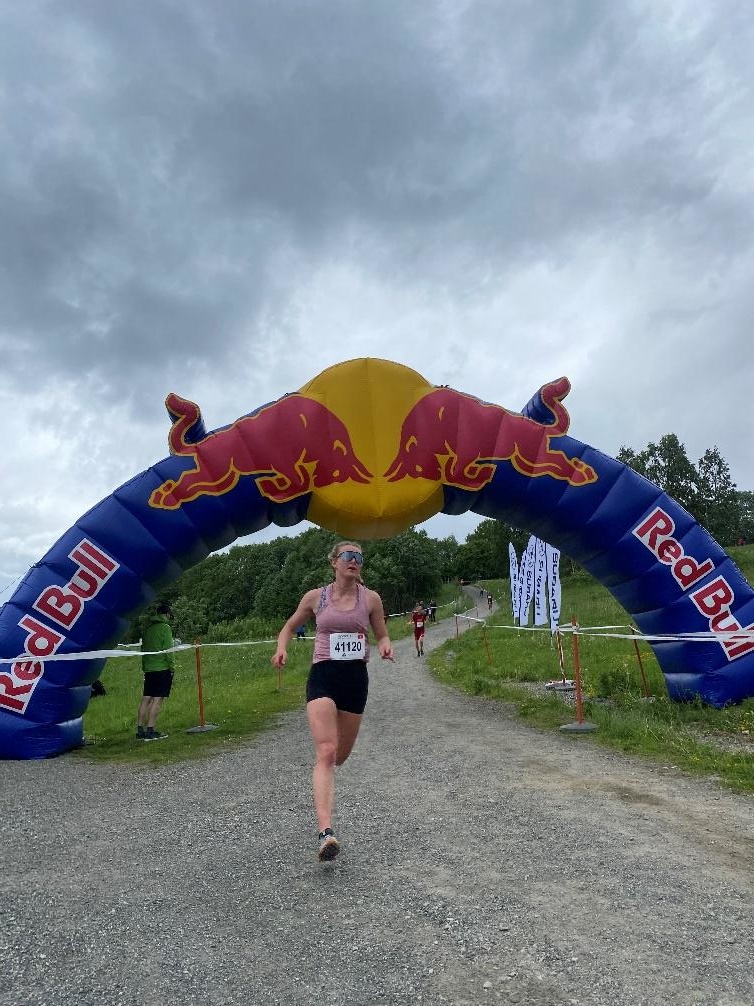 (Final stretch of the Birken trail race)
After a week, we drove west to Sognefjellet for some on snow skiing. Sognefjellet is located about 4,500ft above sea level and is covered in massive snow fields that are groomed through July. There were around 7k of groomed ski trails open during our stay and we made good use of them. During this on-snow part of our camp, I worked a lot on my classic technique, did threshold intervals, speed sessions, video review, and some fjord exploring.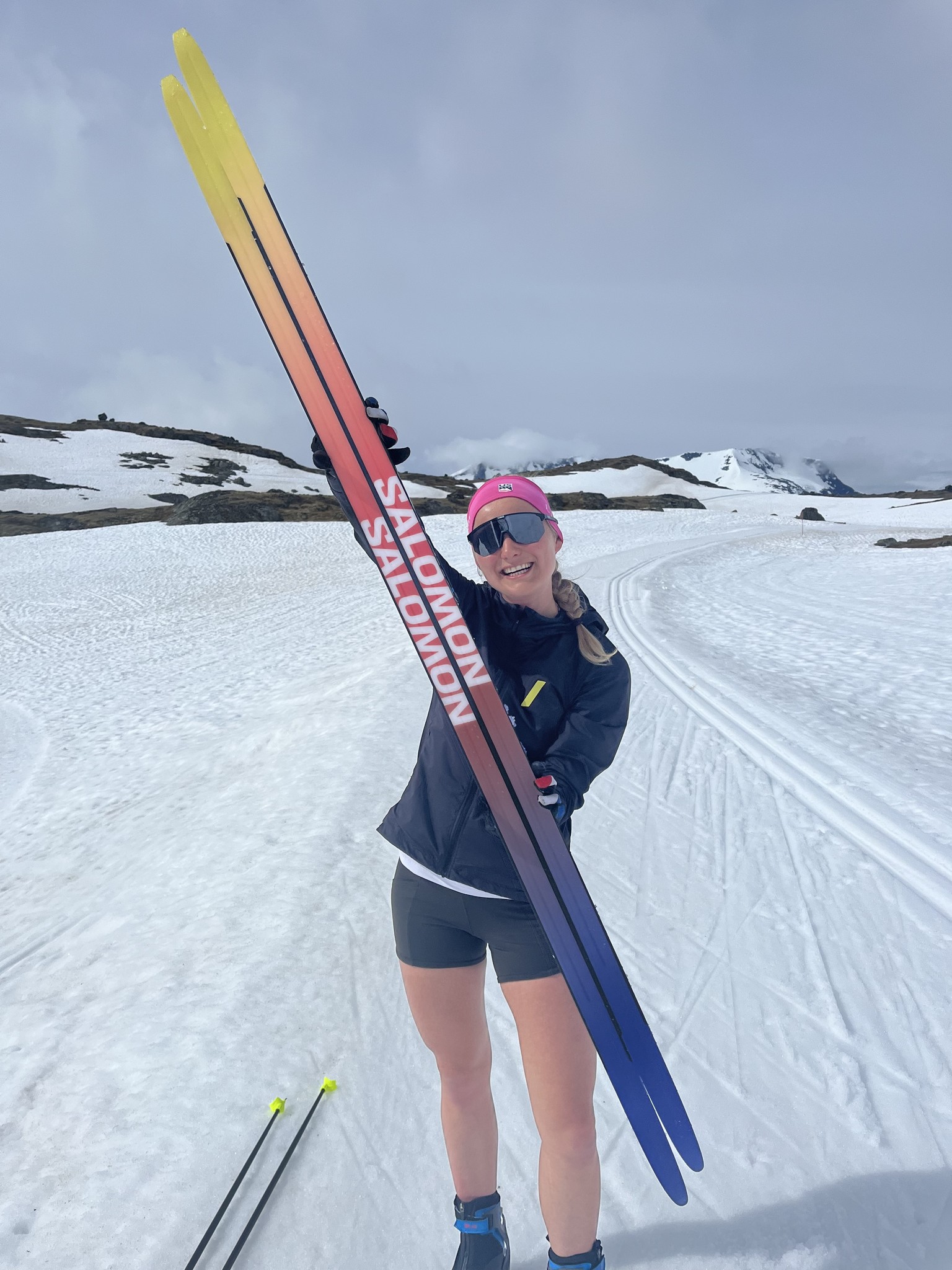 (First time getting to test out my new Salomon Blue Fire skis! They were very fast on the transformed snowfield)
While we were skiing in Sognefjellet, I was very impressed with the resources and time that went into creating amazing snow conditions. The trails were groomed and salted twice per day to ensure winter-like conditions.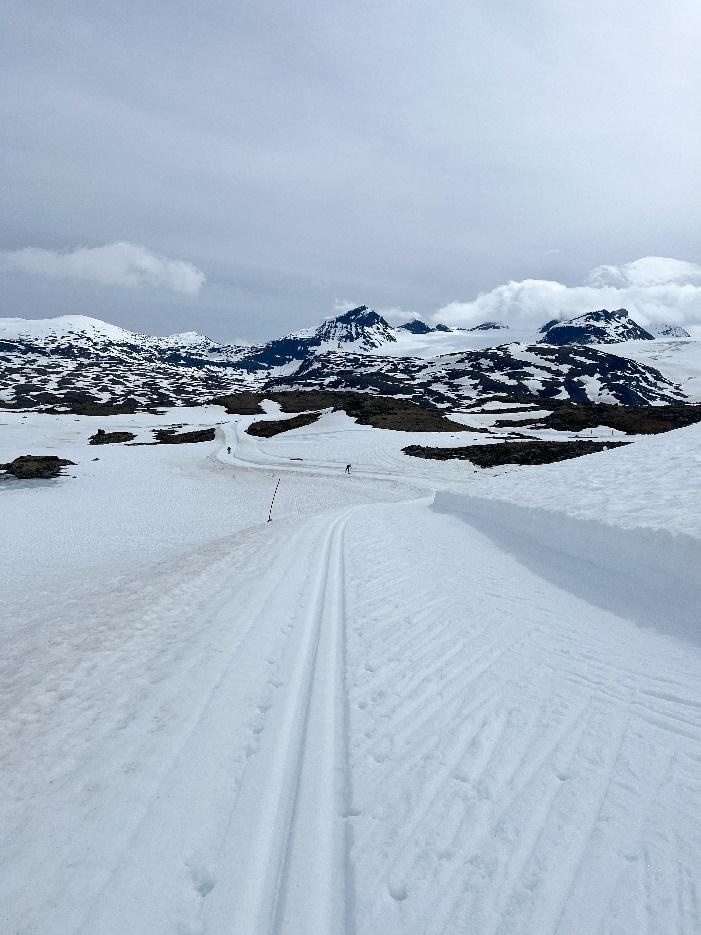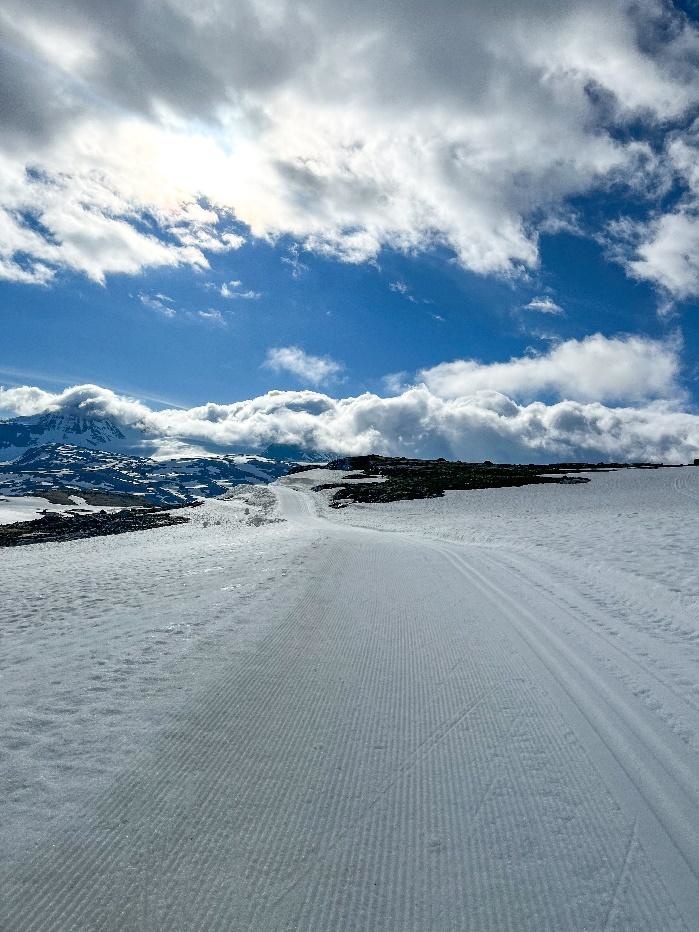 During our stay, we were mainly focused on L1 training and technique work. We did a lot of video, drills, and technique work to fully take advantage of our time on snow. When it comes to classic striding, technique improvements can sometimes be hard to make on rollerskis since you have a rachet that creates a much different feeling than a real ski.  Having the opportunity to stride up huge snowy hills in the middle of June was incredible and also gave me a lot of technique cues that I will continue working on for the rest of the summer. In addition to L1 training, we also had two intensity sessions: threshold skate intervals and classic speeds.
Below is what a typical day in Sognefjellet looked like for us!
7:00AM- Wake up! 
7:30AM- Eat Breakfast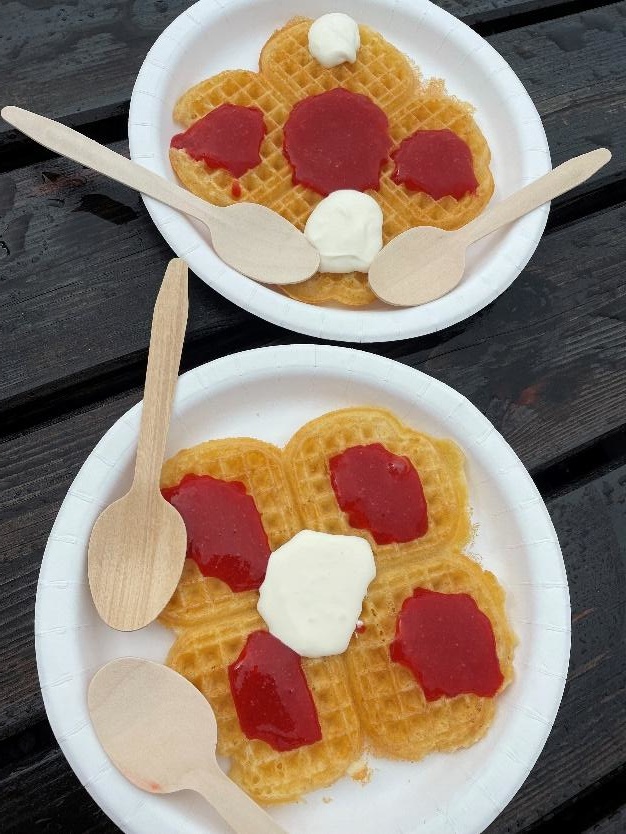 (Didn't eat this every morning, but waffles and brown cheese were my favorite breakfast food)
8:00AM Morning Session- Our morning training varied day to day. Some of our sessions were long easy L1 skis, some were speed workouts, and others were L3 interval sessions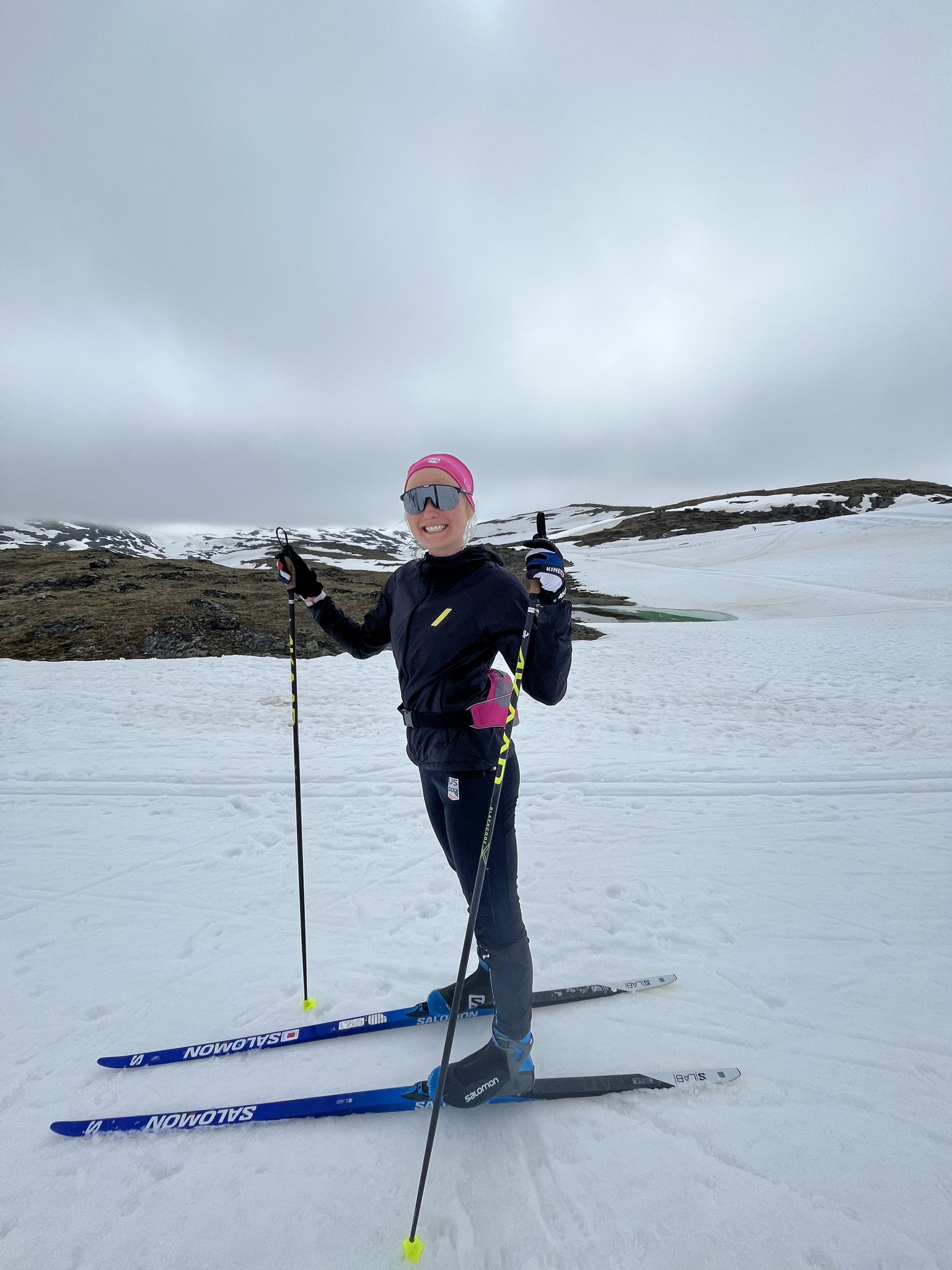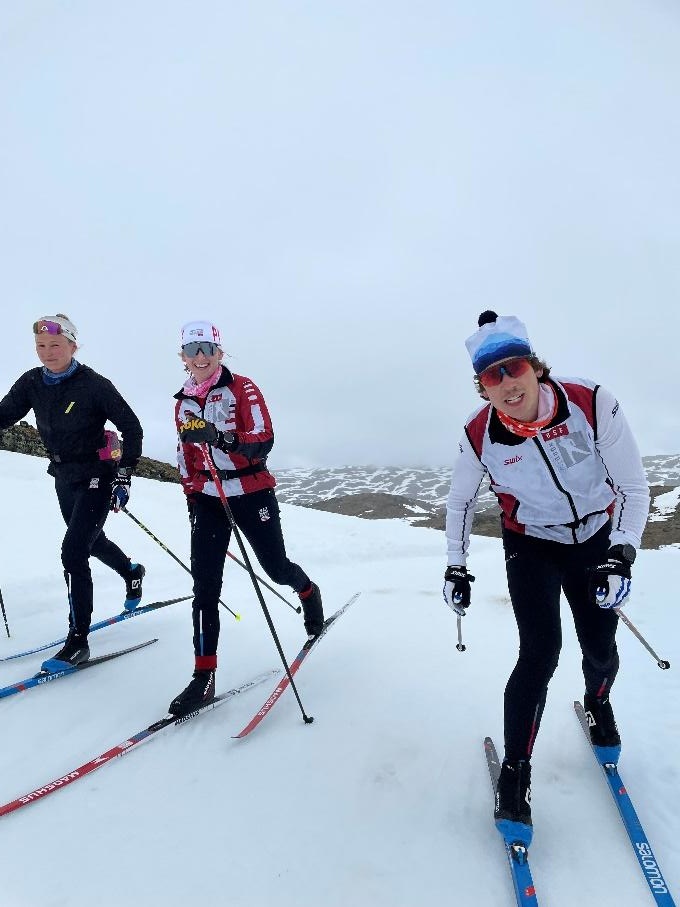 12:00PM Eat Lunch- After training, we would get back to the lodge where the staff prepared a buffet of really good food for us. After fueling up, I usually took a short nap and tried to recover before getting ready for the afternoon. 
4:00PM Afternoon Session- Our afternoon training sessions were typically easy distance skis combined with a lot of technique work. One afternoon we drove down to a nearby fjord and did some running and swimming!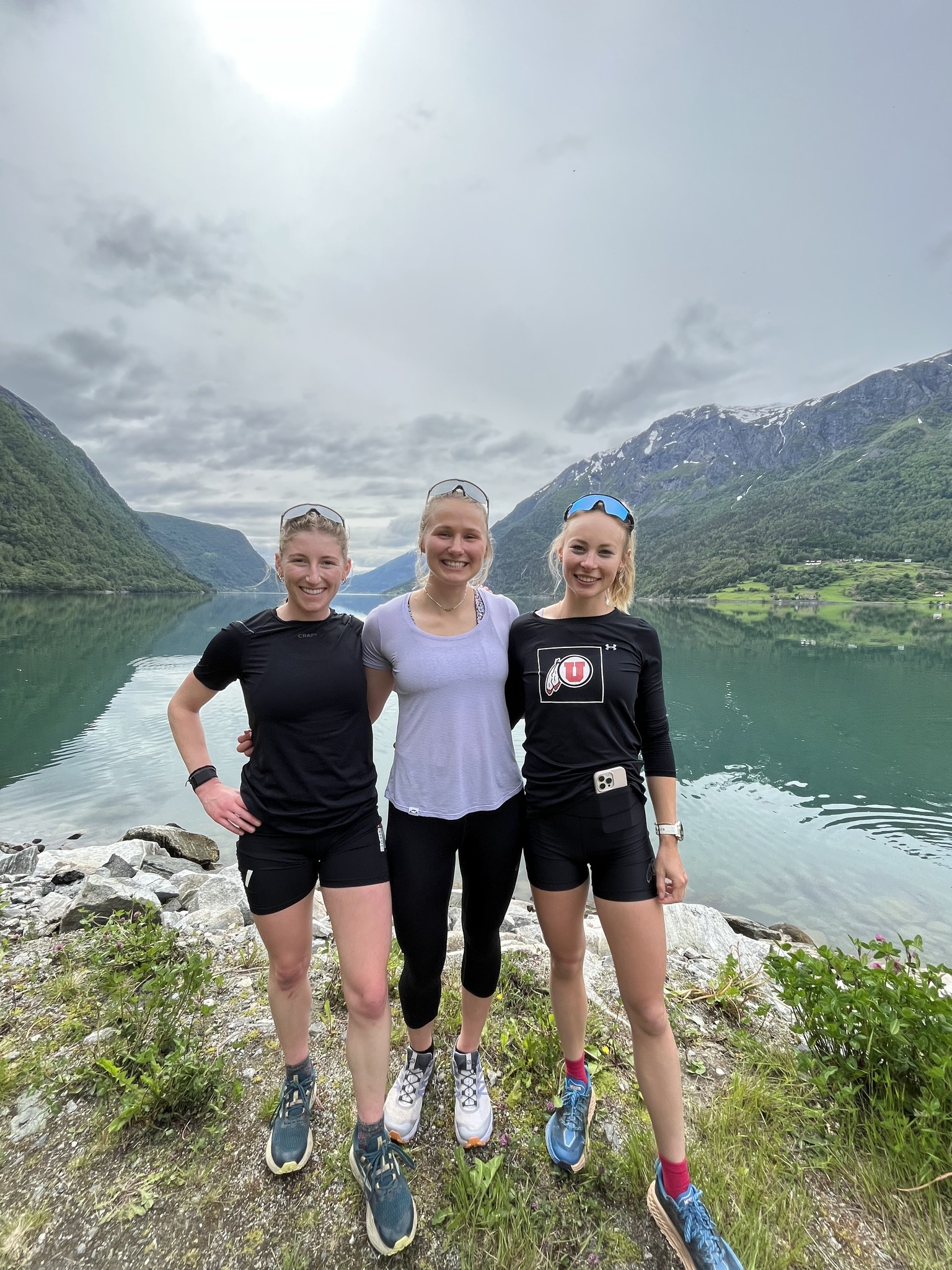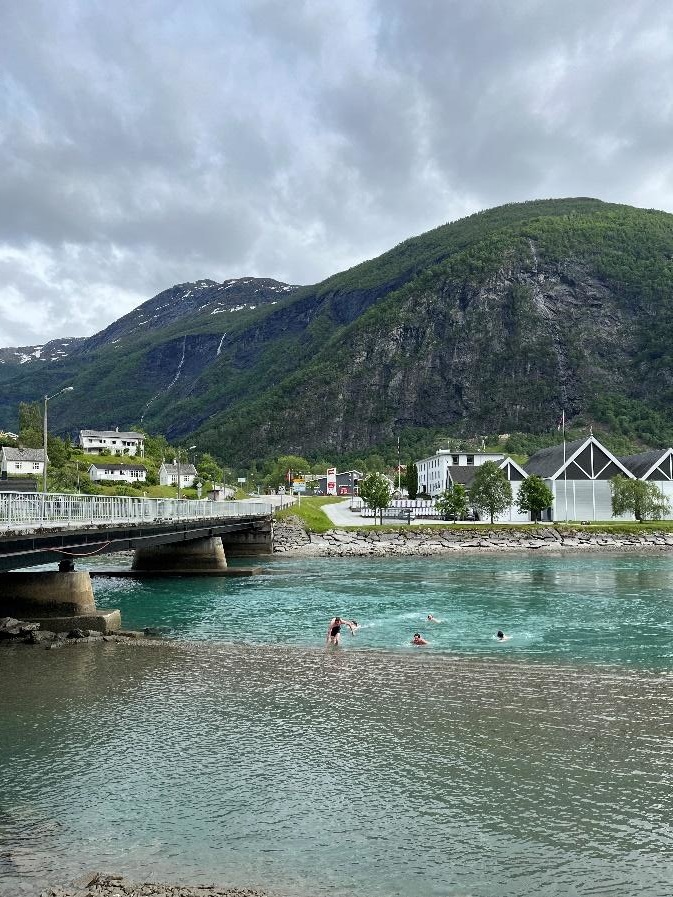 7:00 Eat Dinner- Time to fuel up again!!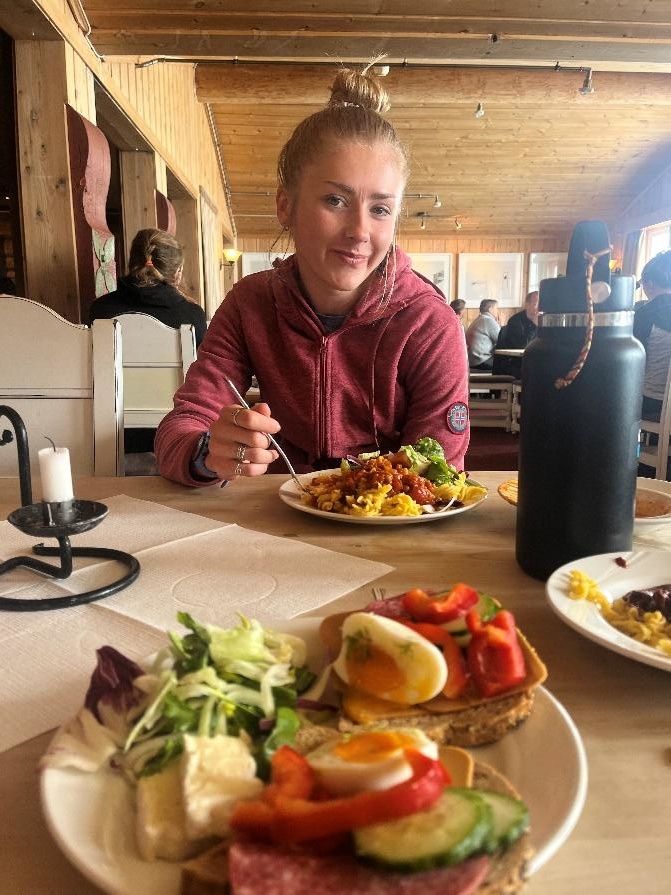 9:30 Evening Snack - This was one of my favorite discoveries. While we were staying at the lodge in Sognefjellet we had all of our meals prepared for us by the staff there. Along with the typical breakfast, lunch, and dinner, we also got an Evening Snack. Every night when 9:30PM rolled around, we would have a buffet of bread, granola, yogurt, fruit, brown cheese and more laid out for us. You could clearly tell that they catered to hungry Nordic skiers!
10:30PM Go to Bed – I was usually super dead so passed right out even though the midnight sun was still shining!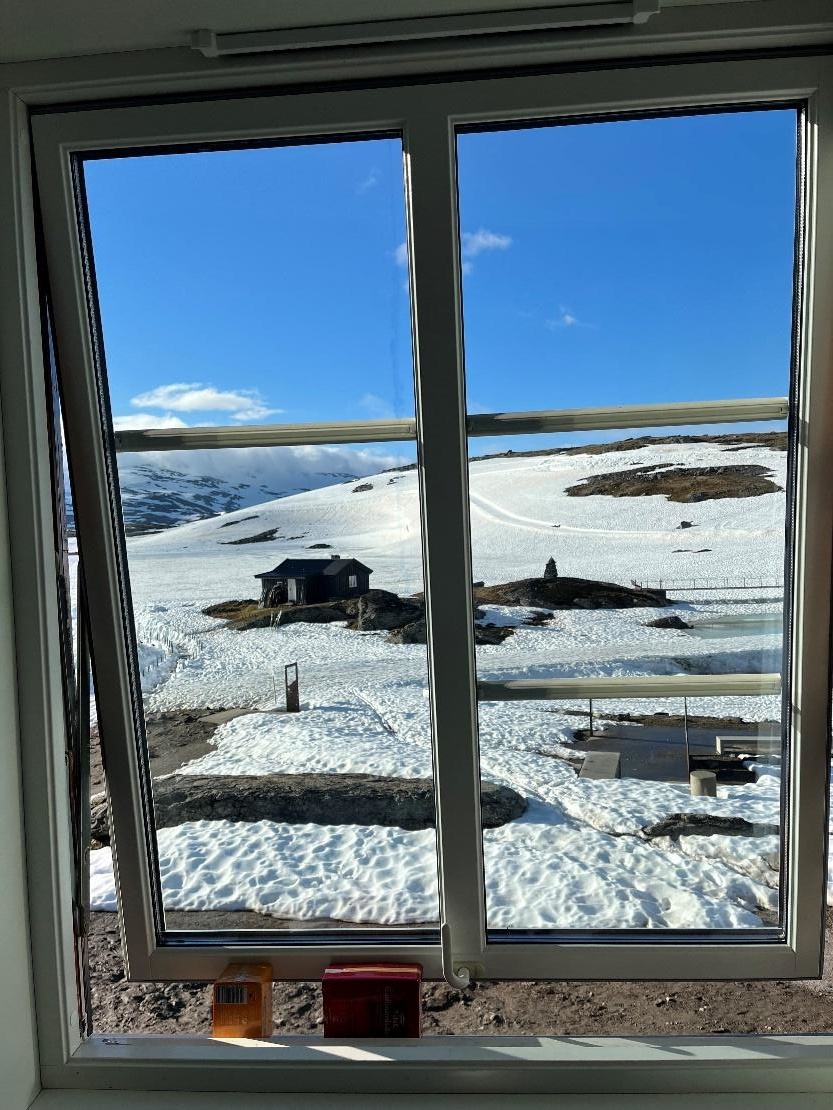 (View from my bedroom as I tried to fall to sleep one night around 10PM. Making use of some brown cheese blocks to keep our window propped open)